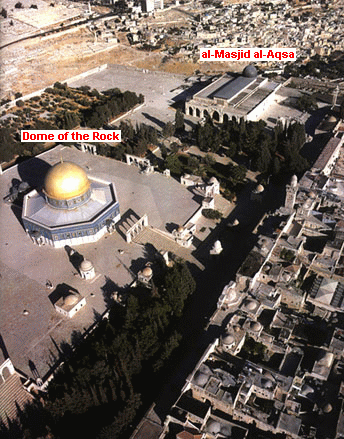 August 31, 2007,
BAS
The Waqf, the Muslim religious trust that controls the Temple Mount compound in Jerusalem, has begun digging a major trench on the north end of the complex, which was the ancient site of the Jewish Temples. Begun in July 2007 to accommodate electrical and plumbing infrastructure, the trench was greatly extended in late August.
The trench is being carved by a backhoe—anathema to archaeologists because of the damage such a powerful machine can cause to ancient remains. Indeed, damaged items can already be seen along the pathway of the trench.
Using the links above, read an exclusive eyewitness report, read the report of a follow-up visit, view additional photos and videos, read Hershel Shanks' op-ed, and browse worldwide media coverage of this ongoing destruction.

Route of the trench shown in red. Photo by Baron Wolman